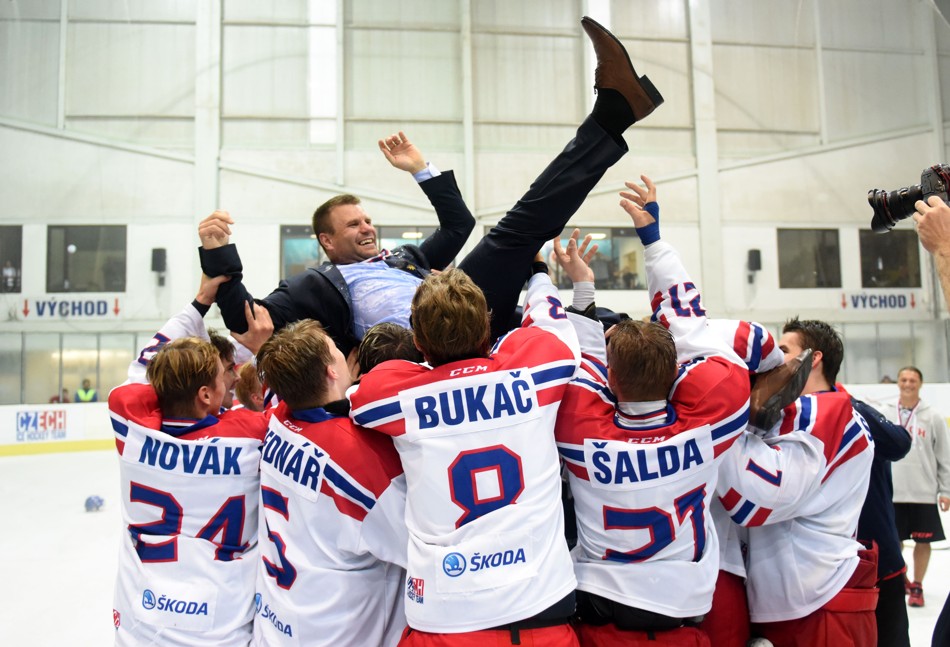 Canada failed to medal at this year's Ivan Hlinka Memorial tournament, finishing fifth and ending an eight-year consecutive gold-medal streak.
The Czech Republic - co-hosts along with Slovakia - won gold for the first time in the 25-year history of the event - with a 4-3 win over Team USA in the final.
Several underage prospects stood out at the tournament - players not eligible until the 2018 NHL Draft - which is usually an indiction that this wasn't a superior set of prospects.
This year featured a thin crop in Russia beyond marquee prospect Klim Kostin as well as a subpar draft class from both Sweden and the United States. There was also no standout Canadian defencemen.
At the start of the event, I thought this might be a pretty deep group of prospects, but as the tournament went on I became less and less enamoured with the top-end talent.
In general, a rather disappointing group of defencemen on the whole - where for perhaps the first time in memory there were no North American blueliners that looked like first-round NHL picks.
On a positive note, it looks like Finland is going to have an impressive group of defencemen in this draft, including a couple that played in the Hlinka Memorial, and this might be the strongest group of Czech forward prospects in quite a few years.
FINAL STANDINGS
Click on the country names above to access player scouting notes by team