The Philadelphia Flyers might be a team that spends to the cap, but too much of that is squandered money.  With Vincent Lecavalier, Sam Gagner, and Luke Schenn likely to be healthy scratches for the season opener, the Flyers will have $11.3 million in cap space in the press box, and another $4.55 million occupied by players not on the active roster thanks to Nicklas Grossmann's retained salary and Andrew MacDonald's demotion.  That's not even including the paychecks the Flyers are still issuing to Ilya Bryzgalov and Daniel Briere as both of those compliance buyouts don't count towards the cap.
Simply put, the Flyers have the unfortunate distinction of being one of the worst franchises in the league when it comes to cap management and while some of that can be attributed to bad luck, the fact remains that Philadelphia has quite the burden to overcome in order to be successful this season.
After all, in the cap era, the successful teams are naturally going to be the ones that have made the most of the limited resources afforded to them.  Which is why the Anaheim Ducks have been such a dangerous team.  They have some potential issues down the road as Corey Perry, Ryan Getzlaf, and Ryan Kesler's long-term contracts might start to be a burden once they move deeper into their 30s, but for now Anaheim has a lot going for it despite the fact that they have more than $7 million in available cap space.  That sets up the possibility that the Ducks will make a big splash near the trade deadline to aide in their battle for the Stanley Cup. 
For now though, one of the questions Anaheim faces is that of offensive depth.  Getzlaf and Perry are star forwards, but in recent years the Ducks' second line has left something to be desired offensively, even with Kesler having a solid 2014-15 campaign.  With that in mind, Ducks coach Bruce Boudreau has experimented with separating Getzlaf and Perry during the preseason and it seems like that trial will continue into the campaign. 
It might not last, but if the duo can shine on separate lines, then Anaheim will have a far more balanced attack that will make it harder on opposing teams when it comes to deciding when to put their top defensemen on the ice.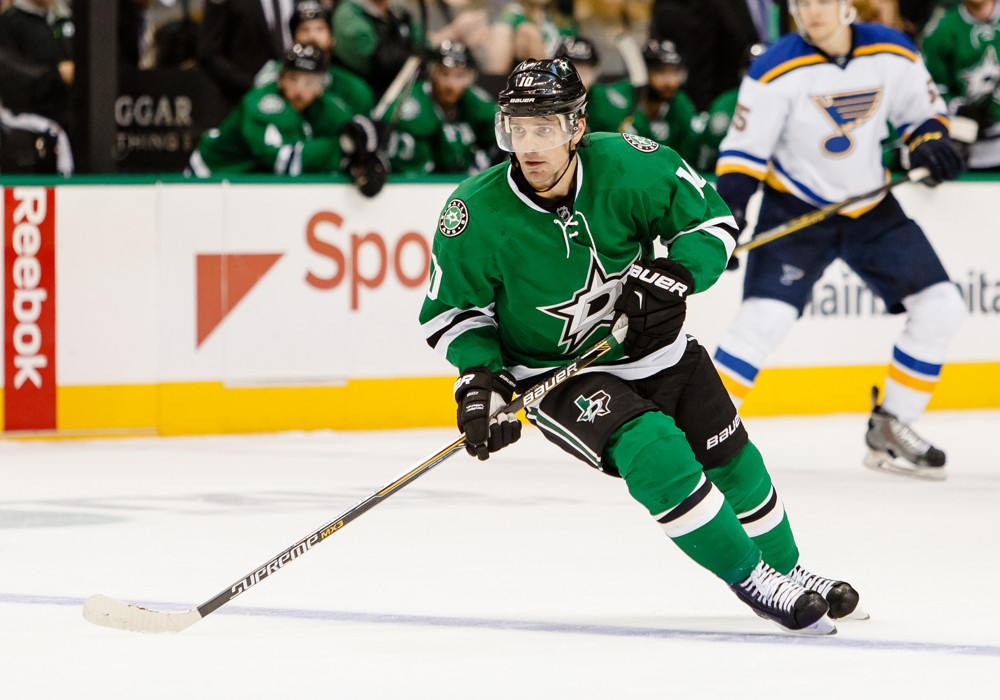 Of course, there are obvious advantages to having a loaded first line too.  Weighing the benefits of balanced lines with a strong top unit is something a lot of teams struggle with.  The Dallas Stars fell into that camp last season as they had acquired Jason Spezza with the thought that he'd solidify their second line, but then ended up experimenting with an all-star top line of Spezza, Tyler Seguin, and Jamie Benn.
Going into the 2015-16 campaign though, the acquisition of Patrick Sharp should simplify the debate for Dallas - at least to some extent.  This time around they're projected to use Sharp on the top line with Benn and Seguin, which gives Dallas a second line of Valeri Nichushkin, Spezza, and Ales Hemsky.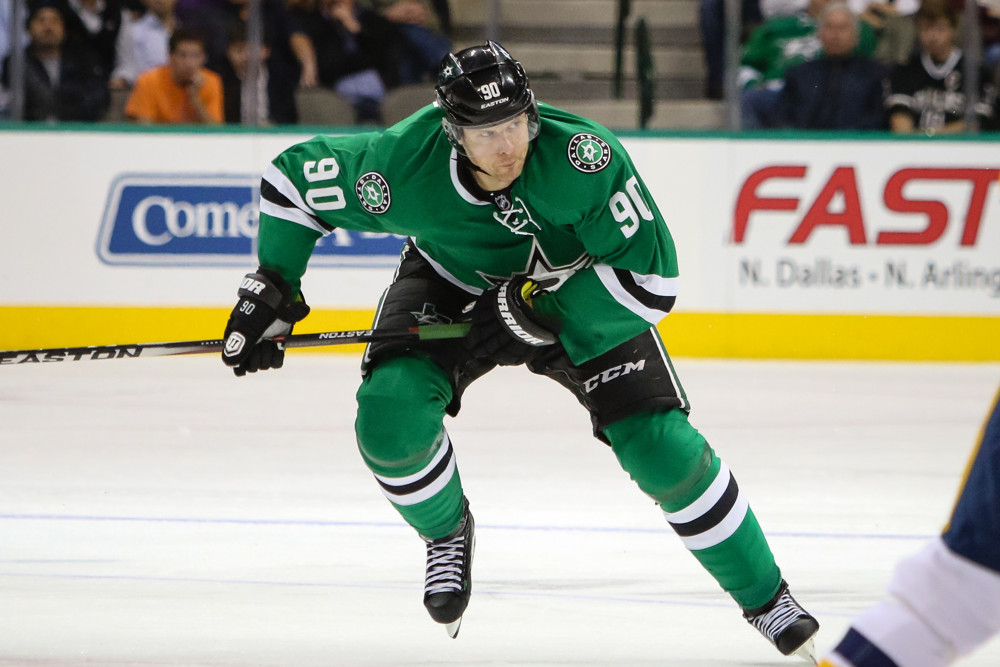 That second unit could help make or break the Stars, in part because of how big of an X-factor it is.  Nichushkin has a lot of potential, but missed most of the 2014-15 campaign while Hemsky excelled on a line with Spezza back in Ottawa, but he struggled in his first season with Dallas.  If that second line gels though, then Dallas will be a very dangerous team.
Their first trial will be against the Pittsburgh Penguins on Thursday.  However, the Penguins will not be playing at 100% as Pascal Dupuis' attempt to return after missing most of the 2015-16 campaign due to blood clots has been delayed.
To be clear, Dupuis isn't dealing with blood clots anymore, but he does have a lower-body injury which will keep him out for the next four-to-five weeks.  It has to be a frustrating setback for him as injuries have limited him to just 55 contests over the last two seasons.  On top of that, when he does return from his current issue, it will be roughly a year after his last NHL game.
Although Dupuis might not end up spending much time serving in a top-six role this season, if healthy he will at very least be an important part of the Penguins' third line.  Depth has been an issue for the Penguins in the past and whenever he's hurt, that problem is compounded.
On a more positive note, Scottie Upshall has earned a one-year deal with the St. Louis Blues after impressing the team while attending training camp as a tryout.  Fellow veteran forward Scott Gomez is still in limbo with the Blues, but he could end up signing with them as well.
Upshall, who is a veteran of 553 NHL games, is projected to play alongside Kyle Brodziak, Steve Ott, and Ryan Reaves on the fourth line, with one of those forwards being a healthy scratch in any given game - likely on a rotating basis.